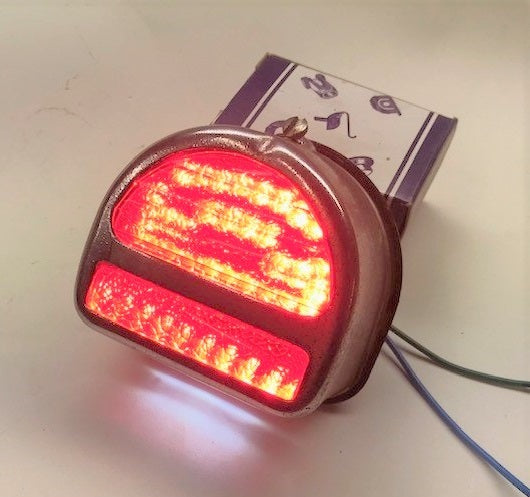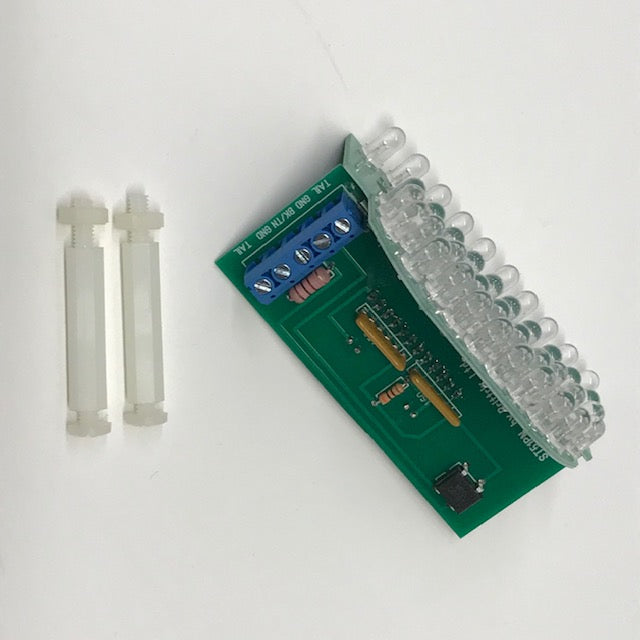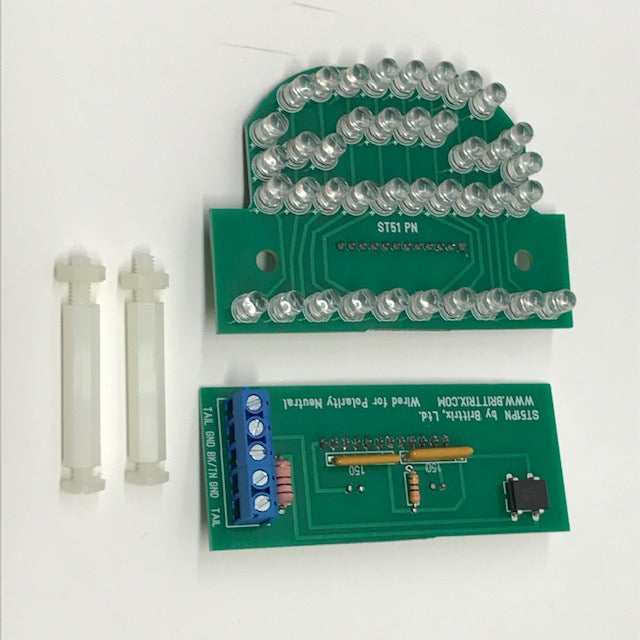 LED D Lamp Lightboard TC taillamp, Polarity Neutral, Pos or Neg Ground
35-116
Custom boards specifically designed for the ST51 Lucas tail lamp as used on MG TA, TB and TC, and many other period British Cars. 
(LED boards only, does not include lamp fixture)
These new LEDs are now polarity neutral, they will work with either negative or postive ground cars. These are not a single LED Bulb, but rather a board with multiple individual LEDs designed to fit into the existing lens.
Extremely bright, has two circuits, one for running light /license plate light, one for brake and or blinker light if so installed. Easily installed, three terminal screws on the back, replaces existing socket. Includes complete installation directions, old inner socket must be removed from the lamp, (completely reversible) - please follow directions carefully, LEDs are easily damaged.
click to see installation instructions
No returns on LED light boards, if unsure about how to install, please give us a call.
Sold Individually