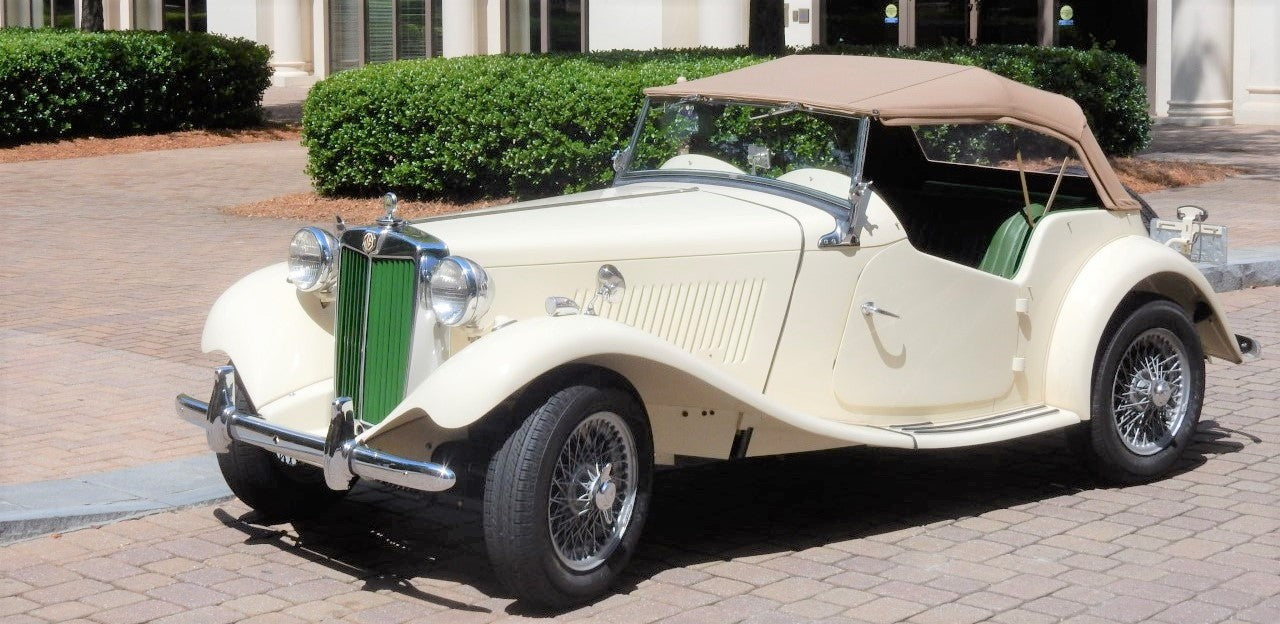 March MG of the Month!
The 1950 MG TD of Jeff Adams of 
Kiawah Island,  SC
In Jeff's words: 
This 1950 MG TD was purchased by its first owner in Savannah, GA in 1953 from a person who had used it to open a local MG Agency. The owner put wire wheels on the car in 1954 or 1955 and drove it to Georgia where he attended college. After college he drove the car until having children in 1959. The car sat, garaged, from 1959 until I purchased it in 1995 from the wife of the original owner. A slow restoration ensued over the next 20 years resulting in the great MG TD example you see today!
Thank you Jeff for sharing this beautiful MG TD!