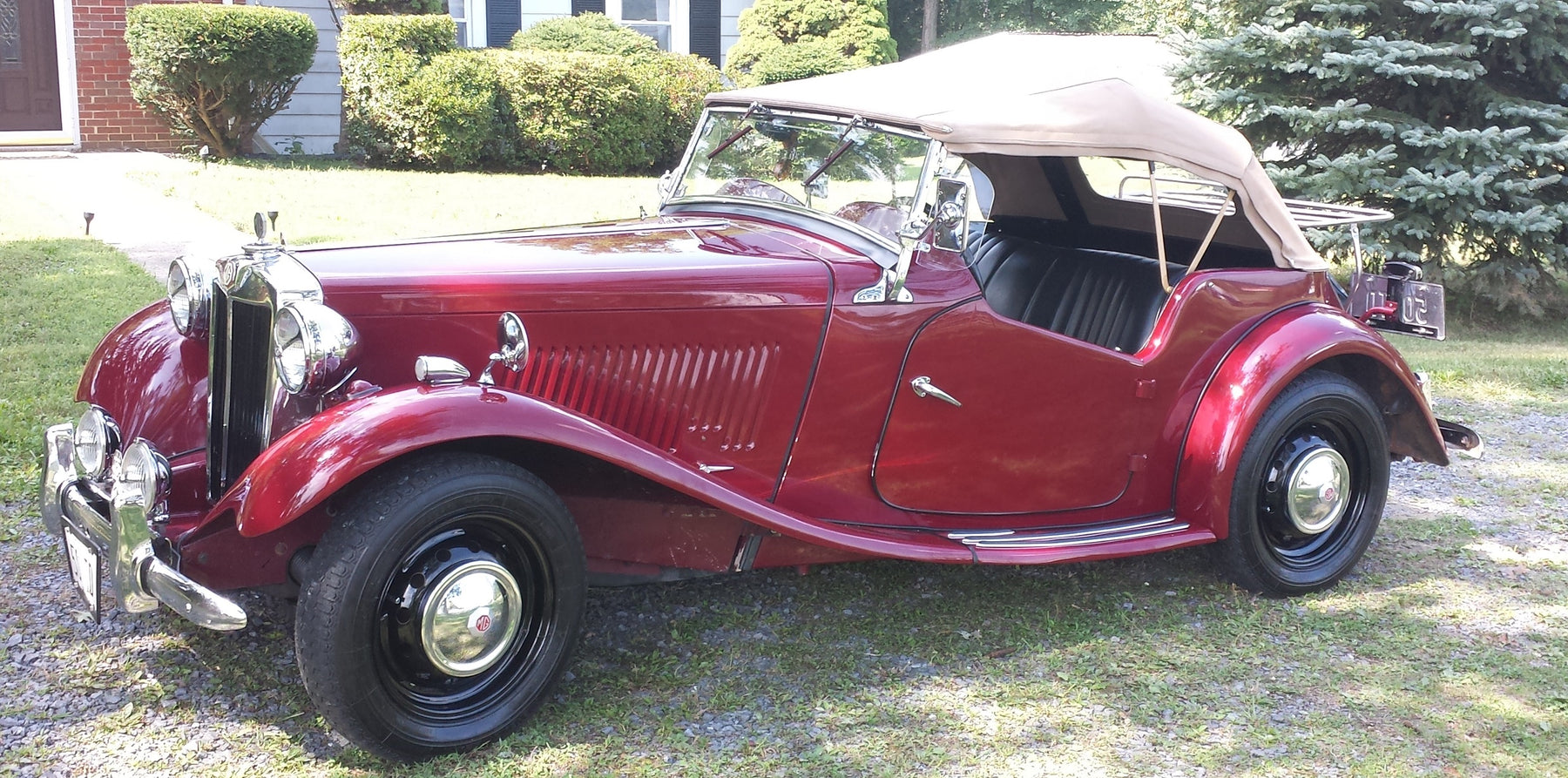 July MG of the Month!
1950 MG TD of Chris V. Hostage of Maryland
A bit of the MG's history from Chris....
My Aunt bought this car lightly used in 1954. She was the second owner. She used to drive me around in it as a child and let me shift while she operated the pedals.  
When she passed away in 2004 I became the 3rd caretaker. I did an on-frame restoration over the next three years. 
I have a period correct Hardtop for winter driving. It is also fitted with a 1950 Jenson Supercharger made specifically for this model.
I drive it year round in good weather and cherish each excursion. 
Thanks for appreciating it!