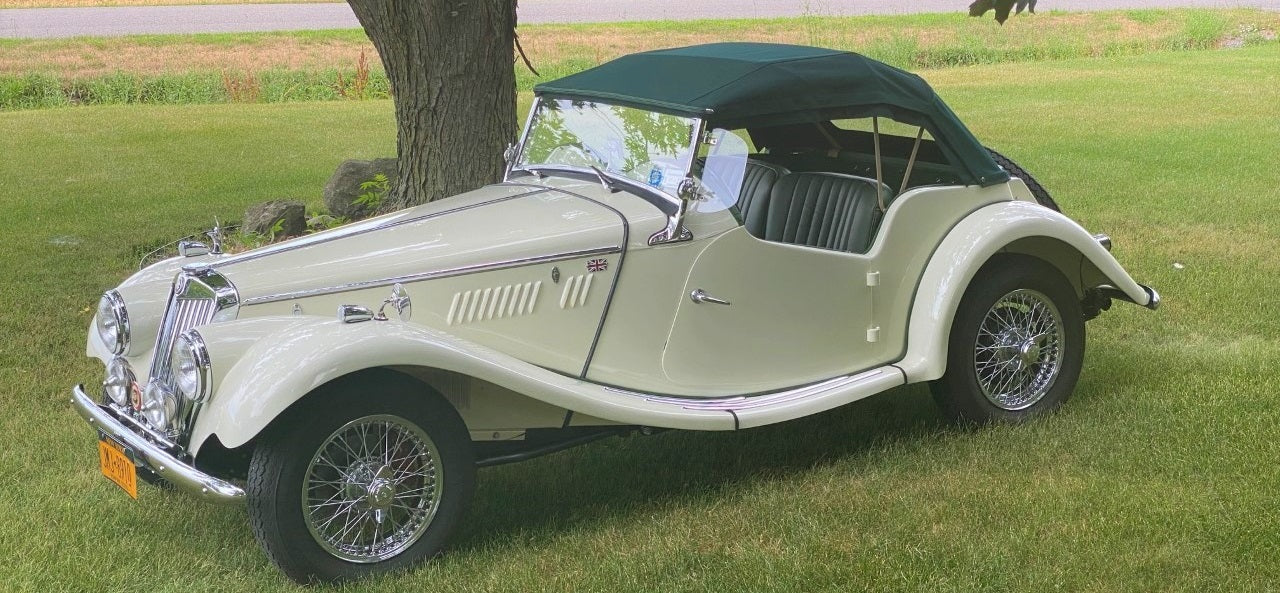 April MG of the Month!
1954 MG TF, Mike Robinson, New York
Mike's TF was acquired in July of 2018. What started out as a mild refurbishment to get the TF on the road quickly morphed into a full restoration. Sound familiar? Purchased in barely running condition, the plan was to make it a safe and reliable driver. A rebuild of the carburetors, a tune up and the car fired right up. Further inspection however, revealed more issues than first thought. What followed was a two year restoration in which every part of the car was touched, inspected, rebuilt or replaced as needed
Some of the work included new interior and seats, new top, dashboard, metal work, paint and much more. Mechanical work included metal work on the frame, brake work, wiring harness, new tub panels and lots, if not all, of the woodwork. Many, many other big and little jobs over the next two years resulted in the beautiful car shown here. Two years from the day it arrived the car was complete.
It is fitting that this car is our MG of the Month for April, as this TF rolled off the Abingdon assembly line on April 27th, 1954!