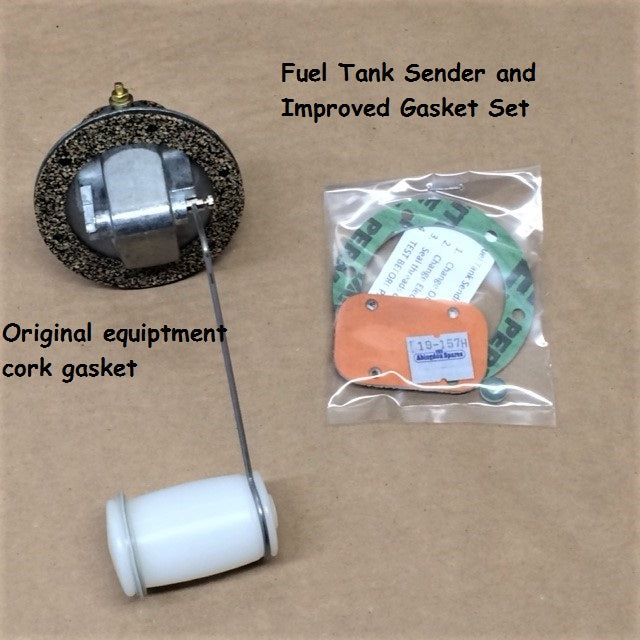 Sealing up a Fuel Sender
The fuel tank sender can often be the source of unwanted fuel leaks in the T- series cars. There can be a number of reasons for these leaks, most common ones are due to the failure of the sealing gaskets on the sender, either the sender to tank gasket or the sender cover gasket. The other more unfortunate type is due to the flange around the opening in the tank being bent or warped, usually by overtightening the small screws that attach the sender to the tank.

Abingdon Spares carries an improved sealing gasket set which can help to eliminate the type of leaks caused by the failure of the original style gaskets. Part number 19-157H includes a tank to sender gasket, a sender cover gasket, and a small terminal gasket that is only needed to for the older, original style sender. The replacement sender has a nylon insulator which does not normally require a gasket.
We always recommend sealing the gaskets as well as the screws on the sender cover and the screws attaching the sender to the tank with Hylomar AF, part 11-000d, fuel resistant sealant. Providing the tank opening is not distorted, this fix should allow for leak free motoring.
This is for illustration purposes only.