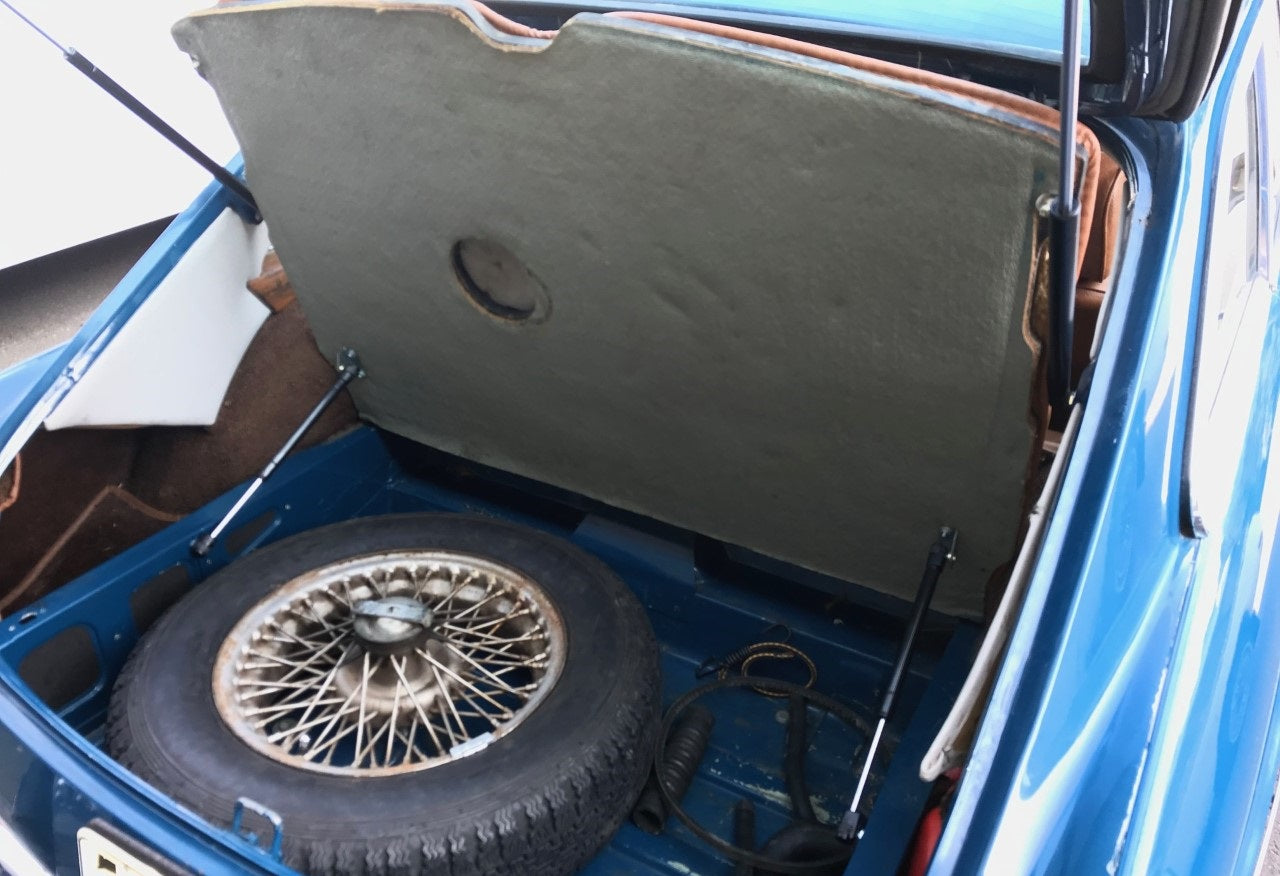 Installing an MGB GT spare tire well strut kit
Abingdon Spares now carries hatch struts for the MGB GT rear hatch and spare tire well. These struts are a great addition to any MGB GT, making opening and closing the hatch much easier, as well as making the storage space in the spare tire well much more accessible!
Here are a few photos of how I installed them in my MGB GT. Complete instructions are included with each strut kit. These kits took approximately 1 hour each to install, with a tape measure, drill, screw driver, and a few wrenches. It is a very well thought out product, easy to install and use.