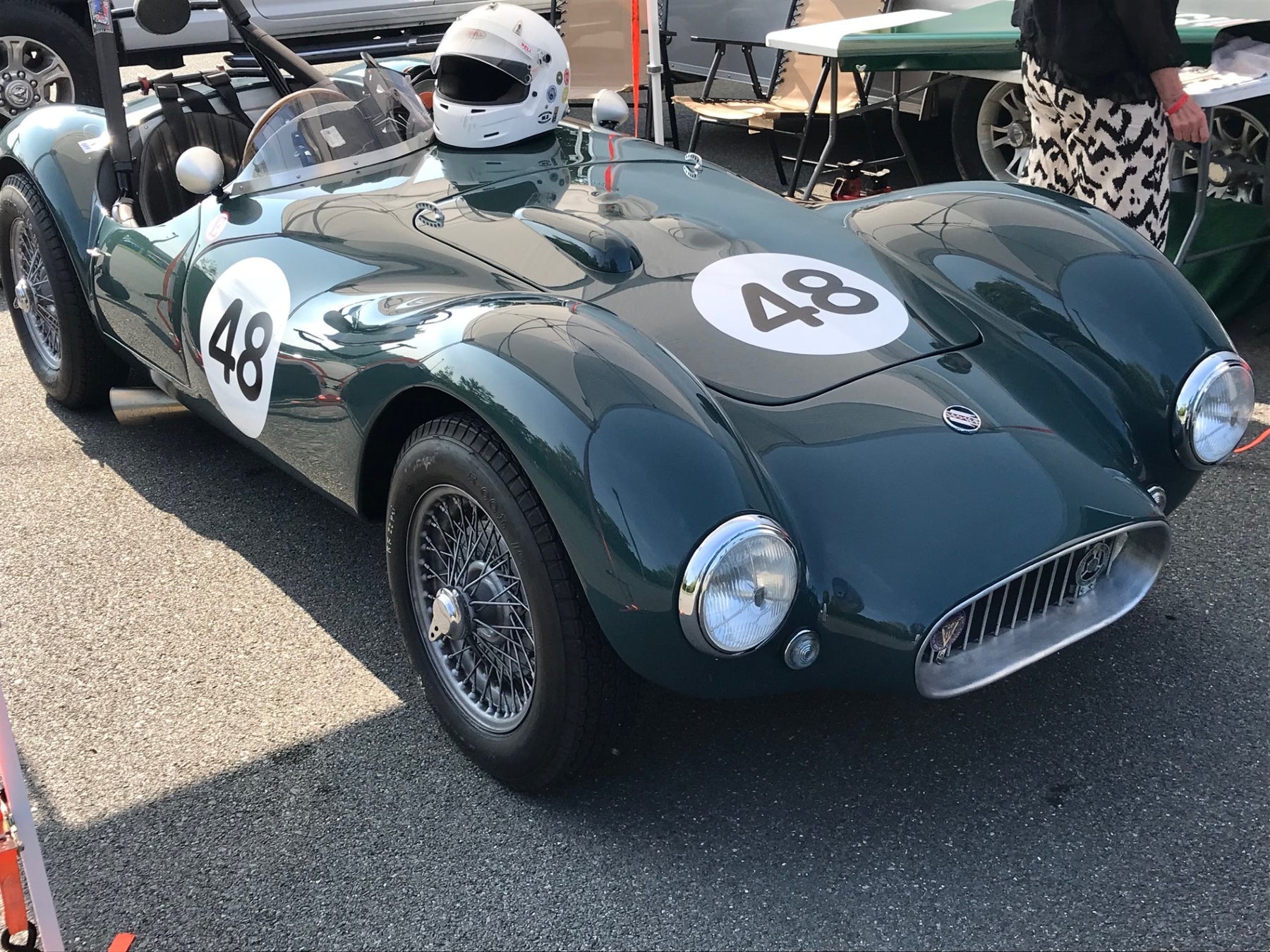 Vintage Racing Returns to Lime Rock!
Abingdon Spares was back at Lime Rock again this year for the Historic Festival. This is a great event right here in Connecticut for everyone interested in Vintage Racing and vintage sports cars. The five day festival starts Thursday night with a tour to the Falls Village street fair, where dozens of classic and sports cars jam the main street of the tiny village. Friday and Saturday are racing days, LOTS of MG vintage racers this year as it was the 100th anniversary of MG of course. The MG Vintage Racers from all over the country converged at Lime Rock, which it is rumored, had some of its biggest MG race groups ever. Sunday is a no racing day at Lime Rock, but the track is very busy none the less. Hundreds of sports and classic cars line the perimeter of the track in what Lime Rock calls "The Gathering of the Marques", along with a special section of the straightaway devoted to the Lime Rock Concours. Monday is back to more vintage racing before the conclusion of the event Monday afternoon. This year's festival had a great collection of MGs displayed in the paddock all weekend. Also in the paddock was a super collection of Italian sports and racing cars, and a collection of very interesting Chrysler concept cars. A  truly memorable weekend for us MG fans.
Here are a few photos of the weekend
More scenes from the paddock
Abingdon Spares helped to sponsor the MG Vintage Racers Hospitality Tent, with some other parts company.....
The Concours and Gathering of the Marques
A few more racers on the grid