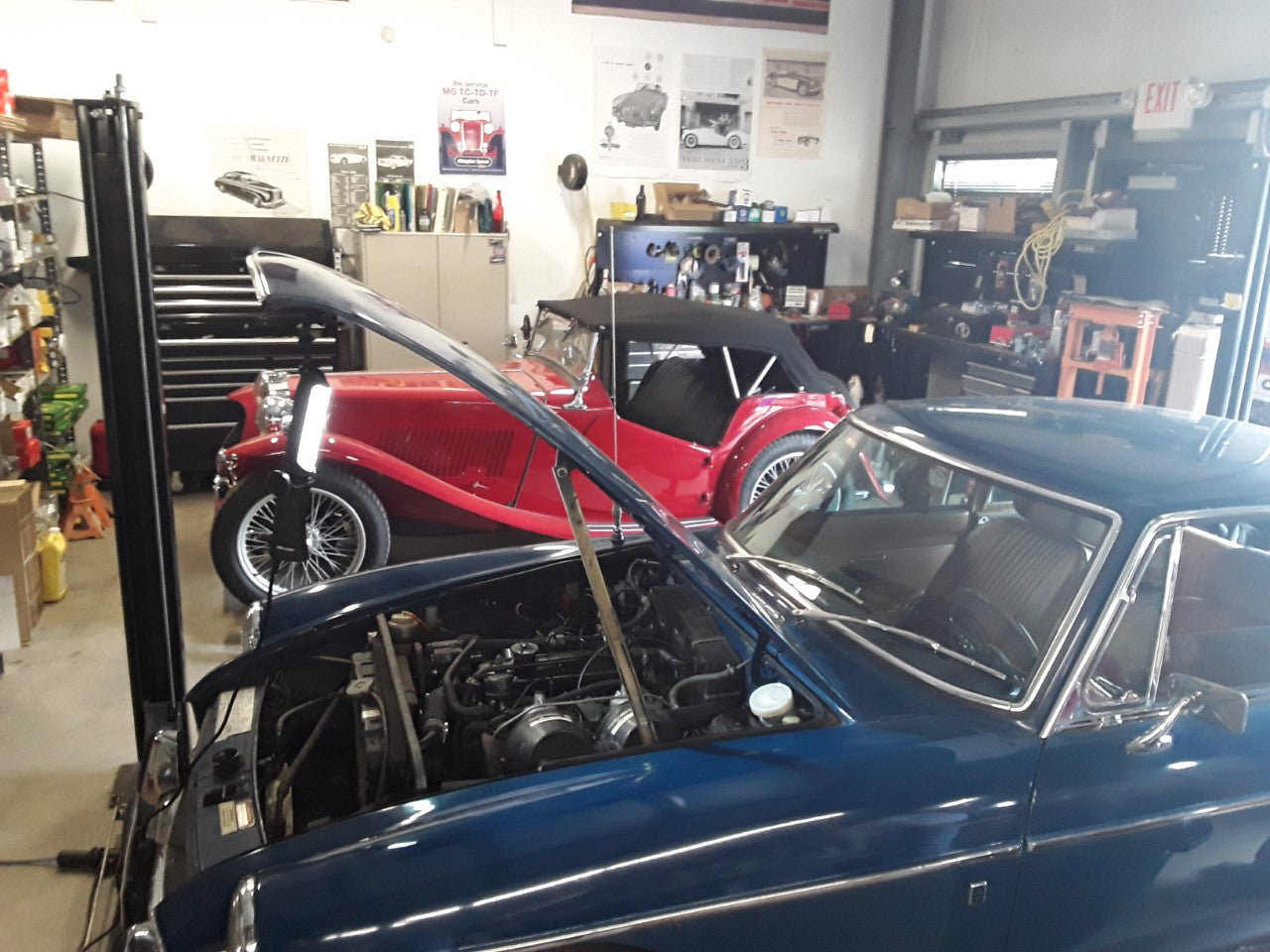 New Owners Tech Session May 16th
Abingdon Spares hosted a tech session for new owners at our shop in Deep River on May 16th. We had limited it to 10 owners and we had exactly 10 attendees! As expected there was a mix of cars and a mix of experience levels. 8 out of 10 brought their cars so we could have a look under the hood. We tried to cover the basic systems of the cars, and explain their functions. We covered the cars top to bottom, with a general overview. With the MGB up on the lift, there were lots of questions about what was what and how easy or difficult some systems were to replace or repair. A lot of new owners never really get to see the bottom of their cars, so this was very helpful. We also spent some time on the front and rear suspensions and brakes, as these are common maintenance items. I had asked Neville to come and explain the Zenith Stromberg found on the later MGB and he of course did an outstanding job of it. Neville also helped field many questions from attendees as well. Even though he is a dedicated Triumph owner, he also has a great knowledge of MGBs as he owns one as well. Overall feedback from the group was very positive, lots of questions answered. Folks said they really have few folks to ask about the functions of the cars except repair of restoration shops, and since we do not do either, we were just here to explain how things work.
We easily used up the scheduled 2 hours, and surely could have continued on for another hour. The hobby has a lot of collected knowledge and I think it is important to share it with those just entering the hobby. Hopefully all enjoyed it as much as I enjoyed hosting it. Here are a few photos, not as many as I would like but I can't talk and take pictures at the same time!