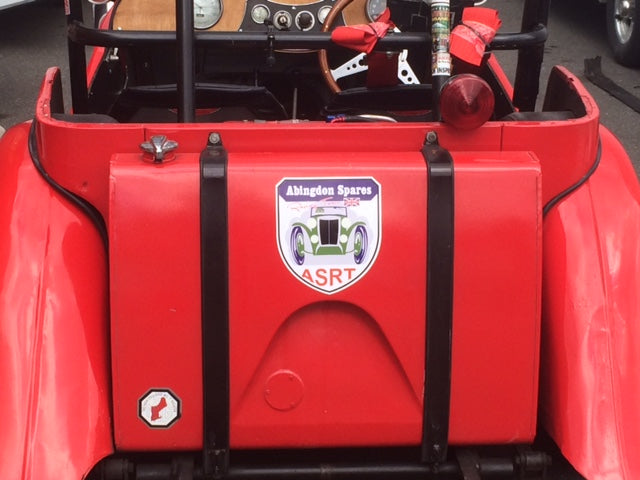 More from Lime Rock Vintage!
Abingdon Spares was setup once again in the lower paddock  at Lime Rock Park for the 37th annual Historic Festival. The Festival is three days of vintage racing and one "quiet" day for the "Sunday in the Park" Concours. We were able to meet many of our customers, and hopefully we made a few new ones! Lime Rock is always a great event, you see cars there you will not see anywhere else. From race cars to show cars to everyday drivers, there is always a great field of cars and motorcycles. We have included several photos of the rare Lester Special MG that we talked about in our August Newsletter. It was fascinating to see the car in person and get the history of the car from the owner in the paddock at Lime Rock.
While at Lime Rock we were presenting many of our vintage racing customers with our new "Abingdon Spares Racing Team" decals, a humorous design for our friends in the vintage T-Type group. (many thanks to David Townsend of Sports Car Art for the great design, sportscarart.com) Here are a few photos of the event.