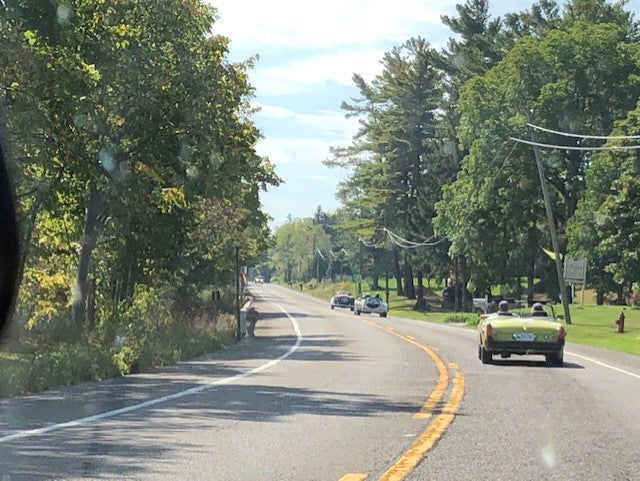 CT British Reliability Run for 2019 a huge success!
The 2019 British Reliability Run is now in the record book! Abingdon Spares both participated in and help sponsor this year's run. We spent three beautiful days touring the back roads of Connecticut, Massachusetts and New York. We covered over 700 miles and raised over $11,000.00 for our chosen charity, "The Hole in the Wall Camp" surpassing our last years total! 
We started out Friday morning from Newtown, CT, and ran all the way to Cortland, NY to the Hope Lake Resort at Greek Peak Mountain. We toured over two hundred beautiful miles of back roads and county highways that first day, arriving at Cortland in the late afternoon. 
Saturday found us touring around the famous Finger Lakes region with a stop in Watkins Glen. Some members of the tour got to drive the Watkins Glen Race track, others toured some local sights, winerys, & restaurants. We returned back on a beautiful late fall afternoon to the Hope Lake Resort.
Sunday, the final day of out adventure, we traveled across the upper Catskills and down to another one of the ancestral homes of sports car racing, Lime Rock Park. We ended the run there with a wonderful late luncheon provided by Lime Rock Park.
A most successful Reliability Run by all accounts! And now the planning begins for 2020!