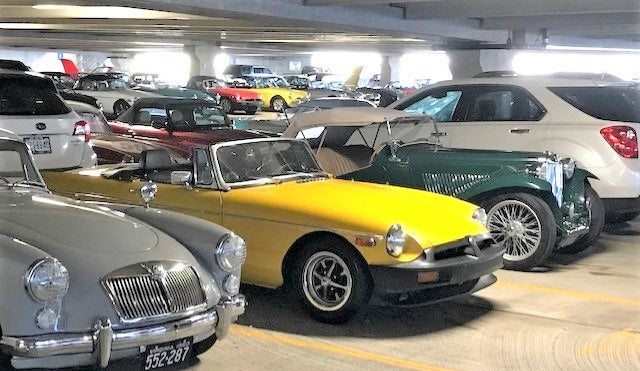 MG 2021 in Atlantic City June 13-17!
Abingdon Spares attended the MG 2021 convention in Atlantic City, which was held from June 13th to June 17th at Harrah's Resort. This event is held every 5 years and includes all the MG registers, MMM, NEMGT, NAMGAR, and NAMGBR. This is an international gathering of MG enthusiasts of all kinds, gathering together in one location. The event includes casual socializing, tours to local attractions, technical sessions on all things MG, and evening dinners of the various registers. The event concludes with a huge car show followed by the closing awards dinner. I was asked to present a short talk on Abingdon Spares as one of the tech sessions. The show was very well attended, considering the planning was during some very uncertain times last fall and winter. Cars in attendance included MGs from every era, from pre-war sports cars and saloons up thru the MGR V8. There was an excellent 'walking tour' where cars were described by their owners, detailing their purchase, restoration, and a lot of the cars past history. It went from an MG Airline Coupe, a T-type Tickford drophead,  through the A and B coupes (actually an MGB GT V8) and on to the open cars, N-type, MGA, a Sebring MGB and a very early MGB roadster. Truly a facinating mini-history of the marque.
I did not stay till the last day so I could not attend the car show, but here are a few photos of the special area where all the MGs were parked. These photos show the tremendous variety of MGs that attend this event, quite an impressive showing!