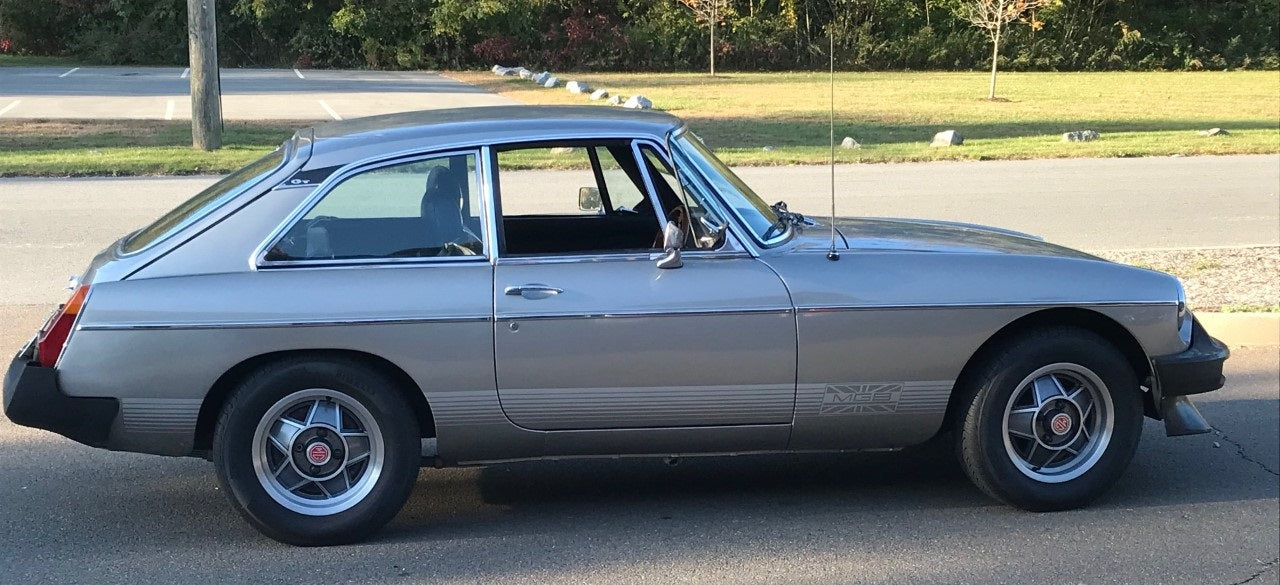 November MG of the Month!
The MGB BT Limited Edition of Bill Fortune, Branford, CT
This month's MG of the Month is a very rare MG for the USA, as it was never originally sold in the US market. Amazingly it showed up at Abingdon Spares one afternoon as it's owner stopped by for some parts! I had never seen one in person before, and I had no idea that there was one so close by. Bill has owned it for about 15 years now and it is in very nice shape. As you can see from the photos the interior is a mix of later US models and early home market cars. Here is a little history of the MGBGT LE.
Very much part of MGB history is the MGB Roadster Limited Edition and its closed coupe counterpart the MGB GT Limited Edition. These cars were built at Abingdon in 1979 and were in fact the last MGs to be built at the famous factory before its closure in October 1980. 
The GT carried on in volume production right up until 1980 and the Limited Edition GT featured was ostensibly produced to celebrate 50 years of production at Abingdon but sadly as already described the LE MGs were to mark the end of MG car production at Abingdon. The 'end of the line' MGBs were fitted with front spoilers and on the Roadster version with the choice of distinctive alloy wheels or wire spoke wheels. (212 cars were fitted with alloy wheels and 208 cars had wire wheels) The Roadster version was finished in bronze metallic with gold LE side stripes running the length of the car bodywork. The inside of the car was upholstered in orange and brown striped cloth trim and it was on sale for £6,445. The GT LE was finished in pewter metallic with silver side stripes and sported a silver grey interior, it carried a price tag of £6,937. A total of 1,000 Limited Edition MGBs were produced, 420 in Roadster form, 580 in GT form with the very last of each model going to the Heritage Trust Museum at Gaydon to add to their collection of historic vehicles.