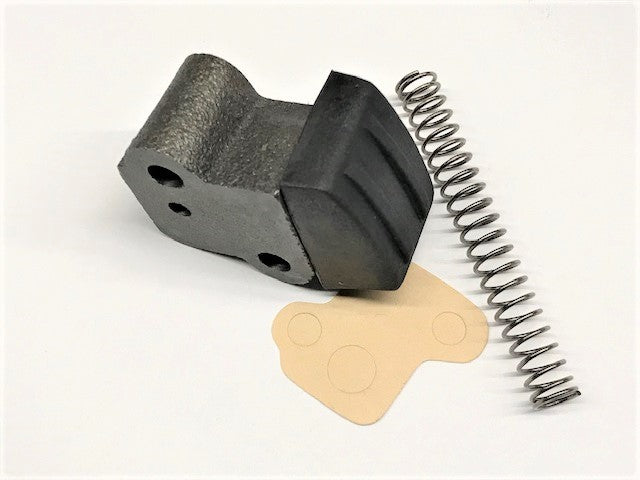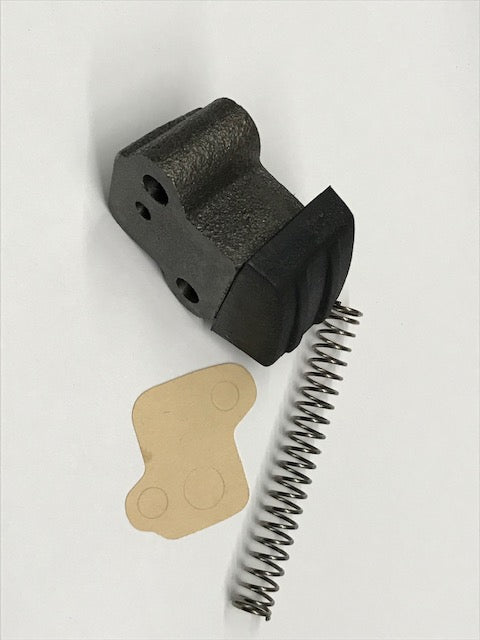 Premium Timing Chain Tensioner, MGB, 62-80
04-402
Premium Timing Chain Tensioner Assembly, includes gasket. This replacement for the original BMC timing chain tensioner is slightly different in its design but functions the same as the original.  
1. Discard the original thin side plate as it is not used as this tensioner is thicker by design by the same amount as the thin side plate. 
2. The rubber slipper head has 2 raised grooves to help align the chain. 
3. No Allen head screw is fitted or needed to engage the tensioner, the oil pressure takes care of that. 

Similar to 460-561, but improved
Substitute for 460-560