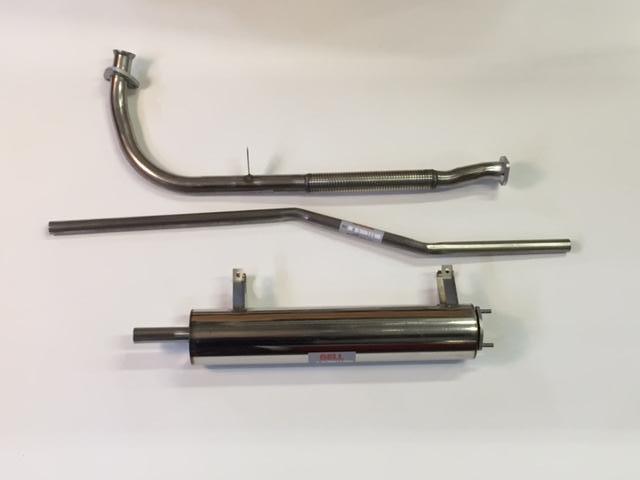 Stainless Steel Exhaust System, Bell, TC
19-119B
Made in the England, engineered for exact fit for the MG TC as original.
Stainless Steel throughout, muffler is .304 stainless and pipes are .409 stainless with all mounting holes as original for muffler. Pipe diameter is 1 1/8"
Lifetime warranty by Bell against defects. An excellent system at an excellent price.
(does not include mounting kit, part 19-119J)