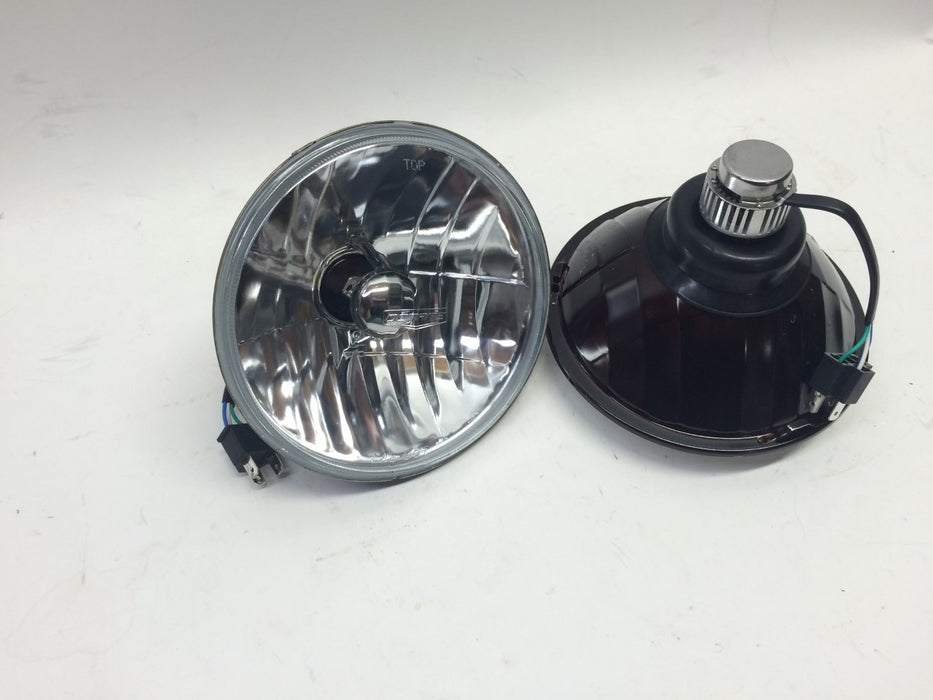 LED Headlamp Assembly, 7", Pair, Clear Lens
38-415
Pair of 7" LED headlights, direct replacement for the standard 7" sealed beam. Much brighter and wider beam, draws much less than standard sealed beam (1.6 amps, 14W low, 2.0 amps 24W high), no need for relays or special wiring. Complete assembly, bulb, lens, & reflector. Uses standard 3 prong plug headlight connector. Negative or Positive Ground. A great improvement in lighting. Made in USA. Sold as a set of 2. This is a far better product, engineered as a set, the bulb, reflector and lens. Much better than trying to fit LED bulbs into a halogen light assembly.
Note: These fit MGB type headlight buckets fine, some T-Type headlight holders may need longer pins to secure the bulb in the bucket, varies by type of bucket.
Replacement bulbs available, bulbs rated for 35,000 hours.
Click here to see how easy to install!