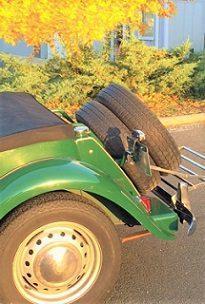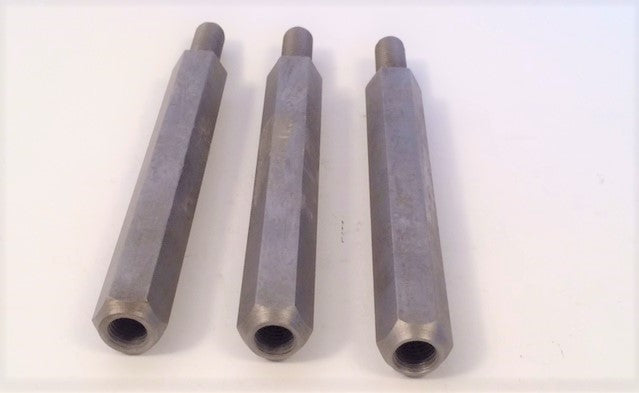 Dual Spare Tire Kit, Disc Wheel, Late TD
65-012A
An authentic period accessory, allows you to carry an extra spare, a good investment for long trips.
Correct fine thread for late TD. The factory changed over the rear axle to UNF threads on car 12285, however, they did not change the threads on the spare tire carrier studs until car 12419, some kind of British humor I suppose!
Show those TC drivers you too are prepared for any emergency!