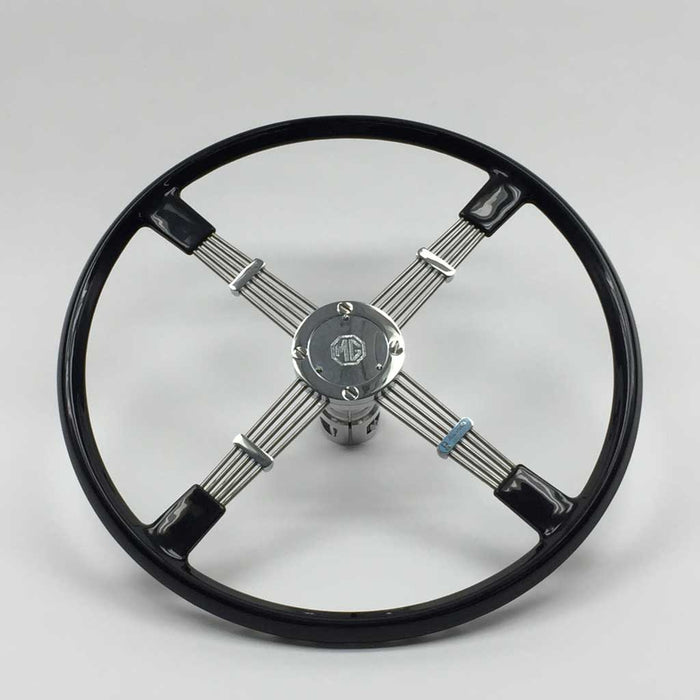 Brooklands Steering Wheel, 17", TC
59-008A
Original Brooklands steering wheel made in England by Bluemel, 17 inches in diameter. Includes steering wheel and hub.This is not a low quality import. Made with the original factory tooling in England. Factory option.
Boss (hub) Kits available separately if needed. Call/email if you'd like to order a boss kit.
Also available for TA, TB, and MMM. Call or email to enquire.