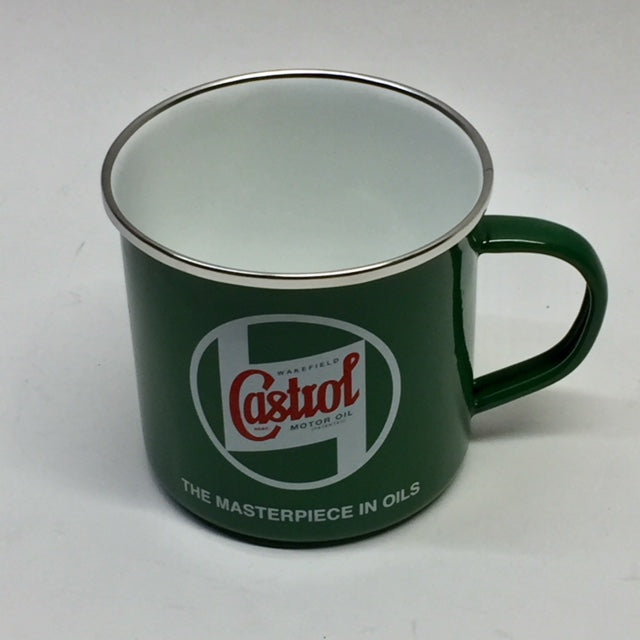 Classic Castrol Enamel Mug
00-027
A tinplate enamel mug resplendent with the classic Castrol logo. 
Unbreakable in the garage, and fully picnic proof if you are out and about. Just remember it's for tea and coffee and not to be confused with the oil.
Not suitable for microwaves or dishwashers, but neither are your spanners.