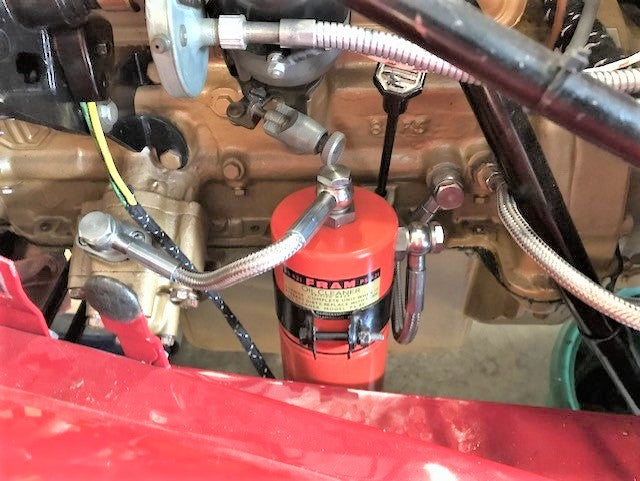 Installing MG TC Flexible Oil Filter Lines
New Product #03-084C, MG TC Flexible Oil Filter Line kit.
Improved flexible oil line set for the MG TC Oil Filter. Replaces 03-084a and 03-085, pump to filter and filter to block. Much safer as hard lines can fracture. Easier to install also. Set of two hoses, banjo bolts, washers, gasket and adapter bracket. 
(Note: You may notice a lowering of your oil pressure  reading with these hoses., this is due to the nature of the hose, same amount of oil is being delivered.)
Here are a few photos of how to install the kit. The flexible lines make installation easier also, as sometimes the hard lines do not line up easily.