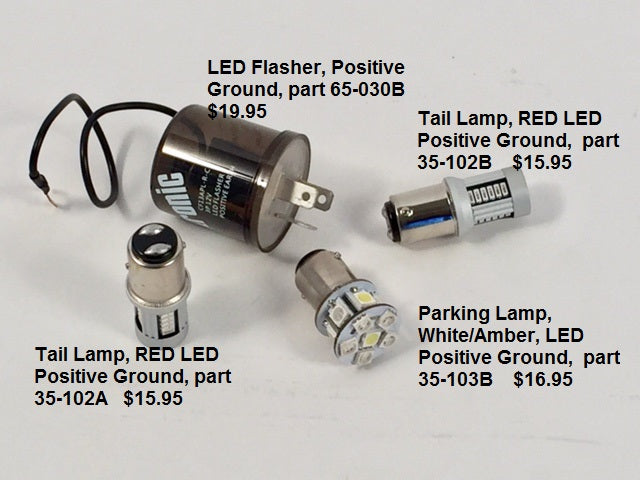 Positive Ground LEDs are here!
Abingdon Spares now has LED replacement bulbs for Brake Lights, Blinker Lights and Running Lights for Positive Ground MG T-Types
These are Positive Ground, Dual Filament Type, LEDs that fit the tail lamps and front parking lamps of the MG T-types, no modifications needed.
Available in RED for tail lights, brake lights, and blinkers, and in WHITE/AMBER for the wing lamps. We also have the Positive Ground 3-prong flasher for use with LEDs.
No need to switch to negative ground to get the increased safety factor of the much brighter LED Type bulbs!
Be seen, Be safe!