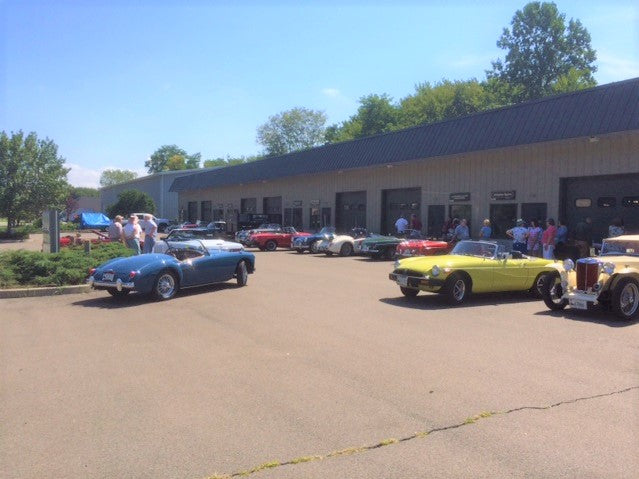 Midsummer Cars & Coffee at Abingdon Spares
The Abingdon Spares midsummer Cars & Coffee draws a crowd! More than a dozen MG's and their owners came by for cars and coffee last Sunday morning. Several others came by in their daily driver as their MG is still a work in progress! A few other marques mixed in, a TVR, a MB 450, and a TR 250 joined the group. There was also a right hand drive Jeep Cherokee, (did not realize it until it drove away, do not know the history of that!).
Most of the group left Abingdon Spares at 11:00 for a back road run of Middlesex County ending up at a Club Picnic in Guilford.
A great day for a Cars & Coffee get together and a beautiful day for a drive! Thanks to all our friends for stopping by.