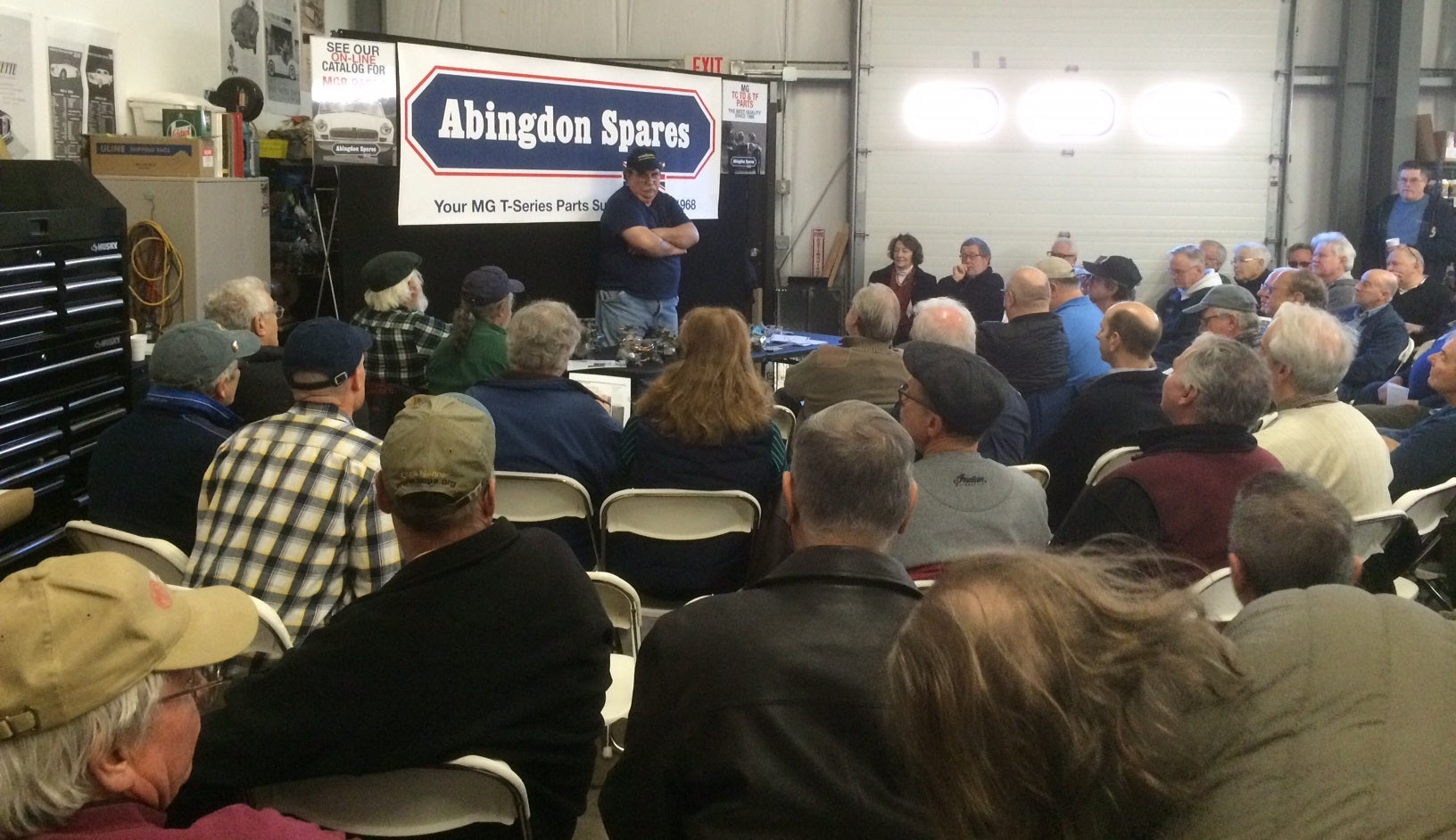 Joe Curto packs the house at Abingdon Spares!
Over 80 British Car enthusiasts made their way to Abingdon Spares in Deep River for a tech session with internationally known British Carburetor authority Joe Curto. It was a tight fit but we managed to squeeze everyone in, with only a few standing! We even managed to get a few sports cars out of hibernation and into our parking lot!

Joe provided a very interesting, informative and sometimes humorous two and a half hours of discussion on the famous SU carburetor. Joe began by describing the various types of SUs, starting with the H type (T-series) through the HIF (MGB) carbs.

He then went on to describe the differences between the many sub types of SUs, and their most common applications. He also provided many little known facts about their development through the years, based on his years of working and researching SUs. Questions from the audience kept the session moving in many different directions, from rebuilding to tuning and even a discussion of the effects of ethanol on our older carburetors. The audience was not limited to MGs by any means, there were questions about Healeys, Morgans, Triumphs, Jaguars, Volvo's and even Rolls Royce. Once the discussions got rolling, we could have gone on all afternoon. Joe is a wealth of information, and a wonderful presenter of his limitless knowledge of the SU! Luckily the pizza arrived right on time providing a stopping point. (British Car folks sure seem to like Italian food!)

It was a very good day for the LBC community, and we thank Joe for taking time away from his very busy shop to share his knowledge with the British Car Community!