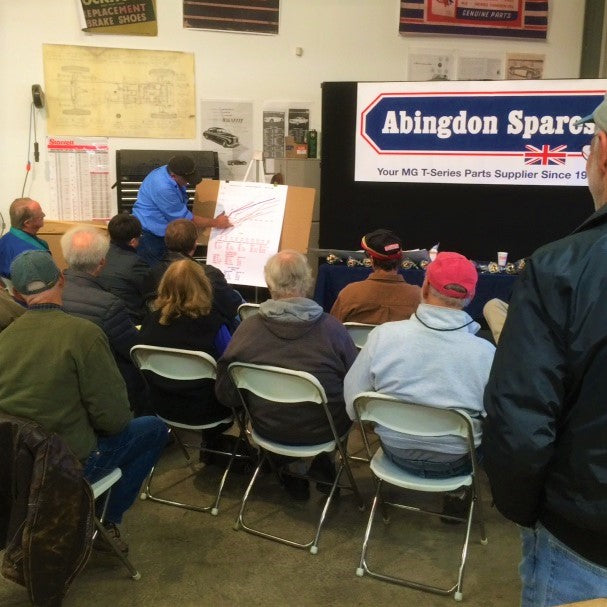 Distributor Tech Session draws a crowd!
Abingdon Spares hosted Rob Medynski of British Vacuume Unit for a tech session on distributors on November 4th. A standing room only crowd of 35 British Car enthusiasts heard all there is to know about distributors, timing, mechanical and vacuume advance, and so much more. Rob's knowledge of how timing affects engine performance in so many inter-related ways provided much information for the group to absorb.
Rob provided detailed information and advice on how the distributor and timing can be set in many ways depending on the type of performance you are seeking. He also provided many interesting anecdotes about cars, car performance and what not to do with engine timing! Many lively discussions broke out as particular topics were discussed.
Good feedback from the audience made for a great presentation. A very interesting morning, followed by a pizza lunch and a mini car show in the parking lot. It was also a day for meeting old friends in the hobby, and renewing old friendships, as participants from throughout New England and NY attended. A good day for the British Car community.