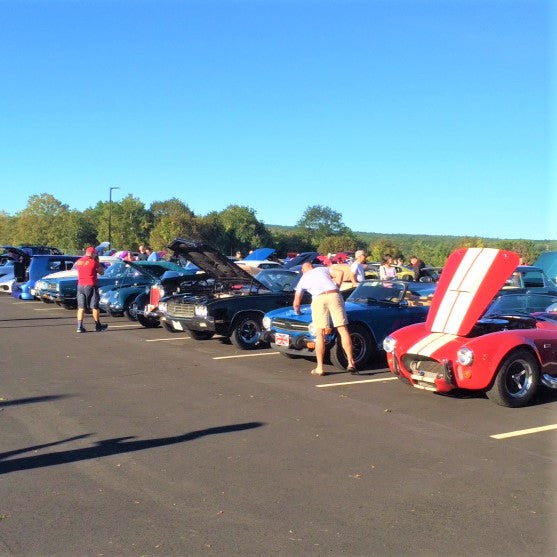 Cars & Coffee at the Klingberg Center
Abingdon Spares was at the Klingberg Cars and Coffee this past weekend. The weather was excellent and consequently the turnout was great! The back parking lot was filled to capacity with antique cars, classic cars, muscle cars, resto-mods and more. Lots of sports cars, German, Italian, and British ones, along with classic Corvettes!
The Klingberg Center supports some wonderful programs for children and families and is also a big sponsor of car events like this. It was a great morning to support a great cause. The excellent turnout was also attributable to automotive celebrities Wayne Carini and Mike Brewer of Chasing Classic Cars and Wheeler Dealers, respectively, who made an appearance at the Cars & Coffee.
Both Wayne and Mike made the rounds of all the cars and their owners, and graciously posed for photos and 'selfies' with their fans! A very enjoyable morning for sure.
Here are a few photos of the event, with one celebrity photo of our TD also!