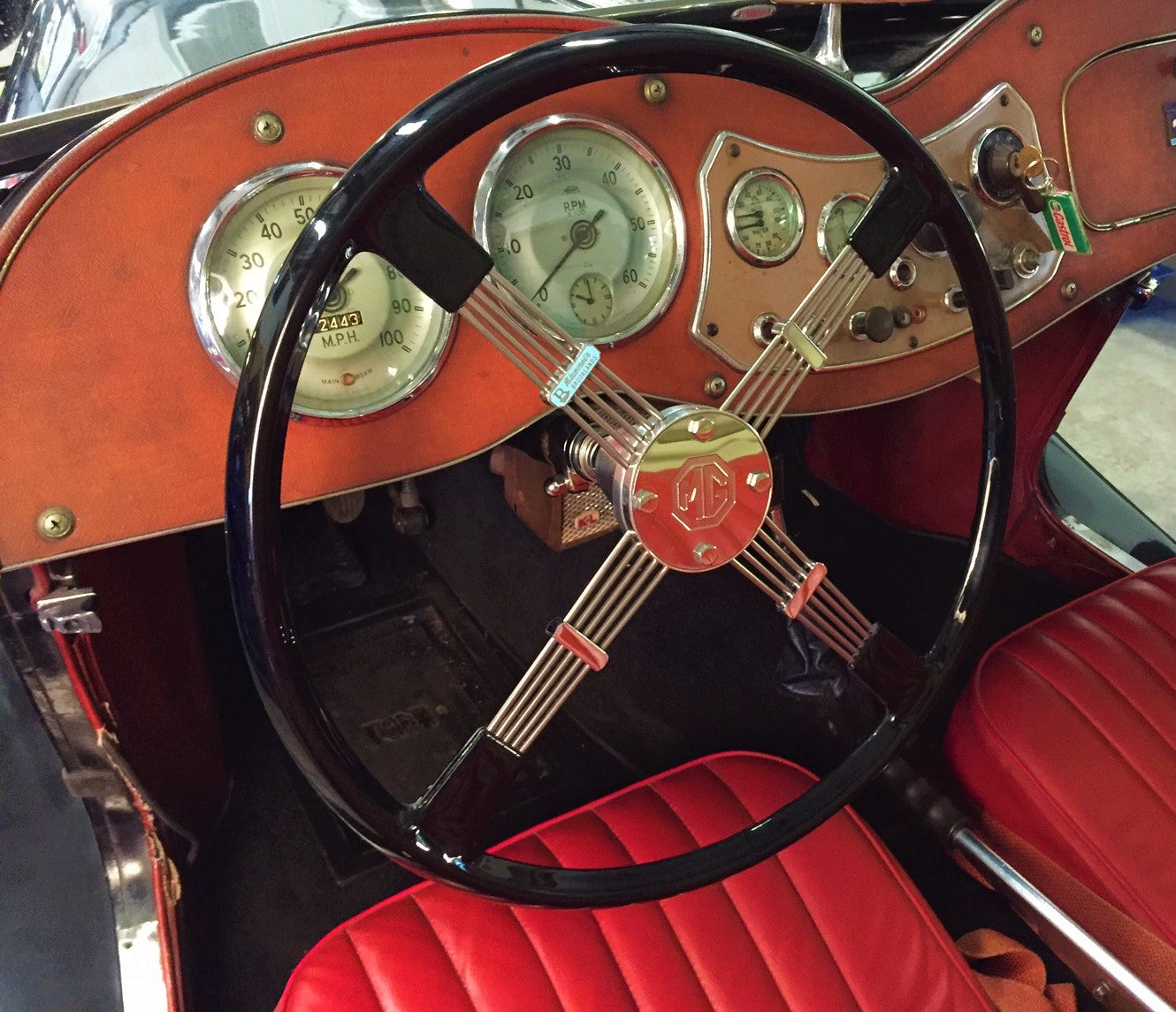 Brooklands Style Steering Wheels
Abingdon Spares carries the beautiful Brooklands style steering wheels, made in England by Bluemels. This is a correct period accessory for the T-series cars, adds a nice touch to the interior.
We have added a Tech Tip to our website on the installation of the Brooklands wheel. No special tools required. Click here to see how easily it can be installed.