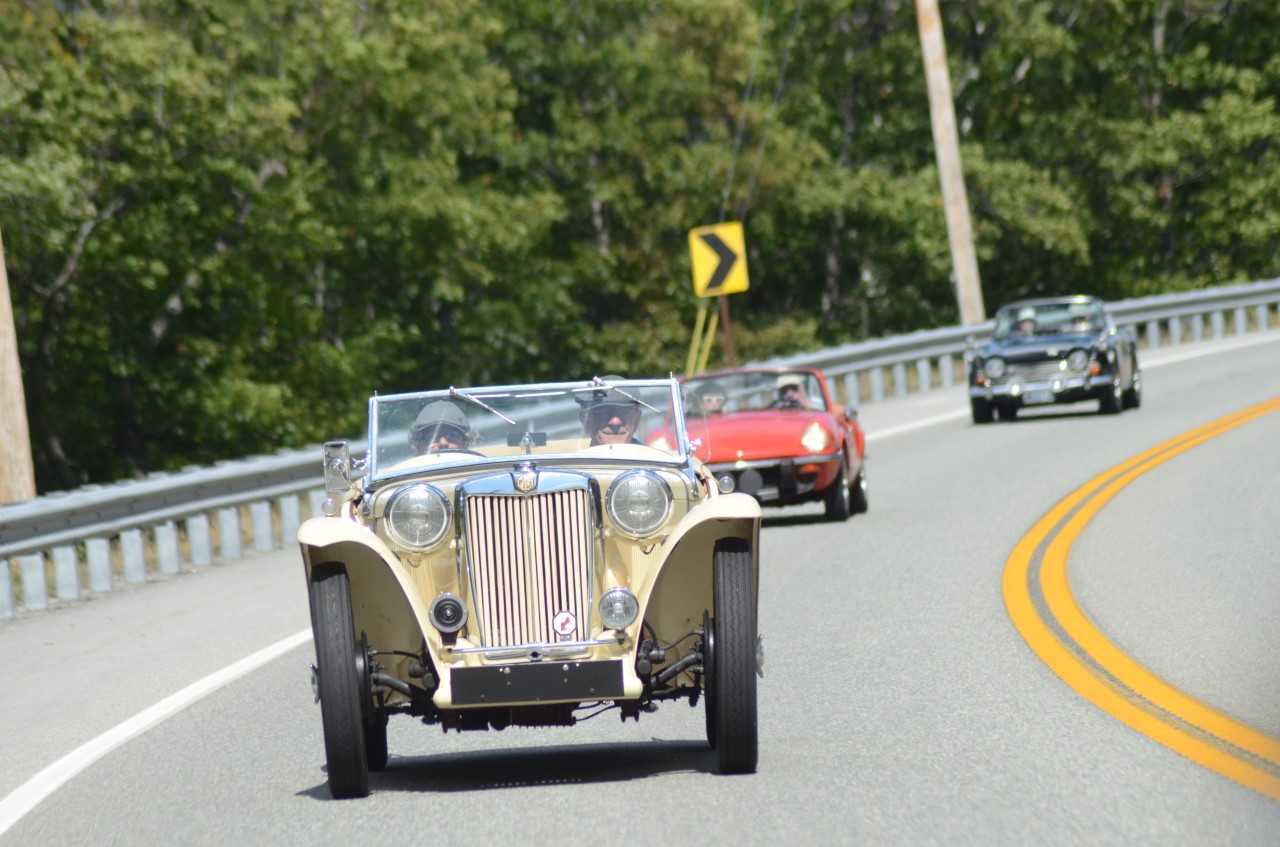 British Reliability Run!
Abingdon Spares is proud to be one of the sponsors of this year's Connecticut British Reliability Run.
The British Reliability Run concept is all about enjoying touring in a classic British Car and most importantly raising money for a deserving charity organization. This year's designated charity will be Paul Newman's Hole in the Wall Camp in Ashford, CT. This camp was started by Mr. Newman to provide medically-supervised summer camps and programs free of charge to children with serious illnesses and their families throughout the Northeast. It is an outstanding example of what can be done for children and families, and all at no cost to the participants. We are proud to partner with the camp as our fundraising cause.                                                                                                                                                                   
Based on the success of last year's New Hampshire Run, several participants of last fall's run have developed a reliability run starting out from southern New England.
The run will begin in Newtown, CT on Friday morning, 9/14/18, running up thru Williamstown, MA, where we will stop for lunch. From Williamstown we will travel up to Bennington, VT to tour the museum at Hemmings Publishing. From Bennington, we will continue on to our final destination for day one, Glen Falls, NY. We will be staying at the Queensbury Hotel in Glen Falls, NY on both Friday and Saturday nights. https://thequeensburyhotel.com/. There is a special rate for participants, available when you register.
​
On Saturday we will tour some of the outstanding sports car roads in the Adirondacks  of upstate New York, stopping at a few unique sites throughout the day, returning to Glen Falls for the evening. Sunday we will again tour the Adirondacks before winding our way back to our wrap up luncheon at Lime Rock Park in Lime Rock, CT.
Participants will travel in small groups, detailed route books will be provide to all teams at the start of the run. Groups will be determined by driving preference and relative abilities of the cars.
British Reliability Run homepage: https://www.ctbrr.org/