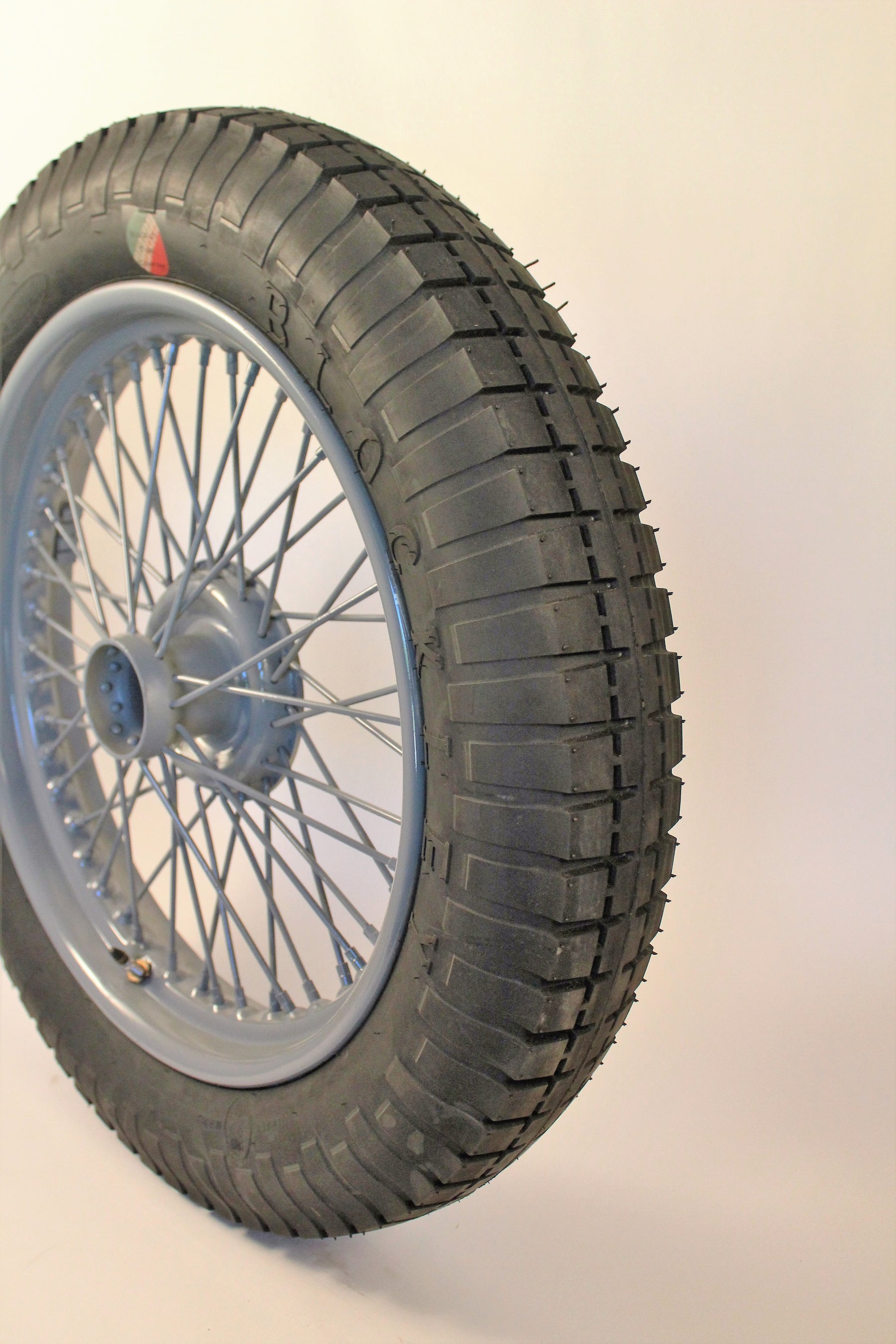 Abingdon Spares now featuring Blockley Tyres
Abingdon Spares now carries the renowned Blockley Tyres in many classic car sizes. The traditional Blockley three block pattern tyres are available in 4.00 x 19, and 4.50 x 19 cross ply/bias ply for the early MG T-types and similar classic vehicles. Abingdon Spares also carries the Blockleys in a five block pattern, 6.00 x 16 cross ply/bias ply suitable for the Jaguar XK 120, 140 and 150 models.

The Blockley cross ply/bias ply tyre is one of the very few vintage tyres to be H rated, a speed rating of 130 mph, by the USA Department of Transportation. The reason for choosing such a high speed rating when few of our cars can attain this speed is to ensure a high design and build quality which affects roundness, balance and overall performance.
Abingdon Spares also carries the Blockley V rated (149 mph) radial tires in 165 x 15 and 185 x 15 sizes. These sizes are suitable for a wide range of classic vehicles, including the MG TD, TF, MGA, the Triumph TR series, the Jaguar XKE series and the Porsche 356 models.