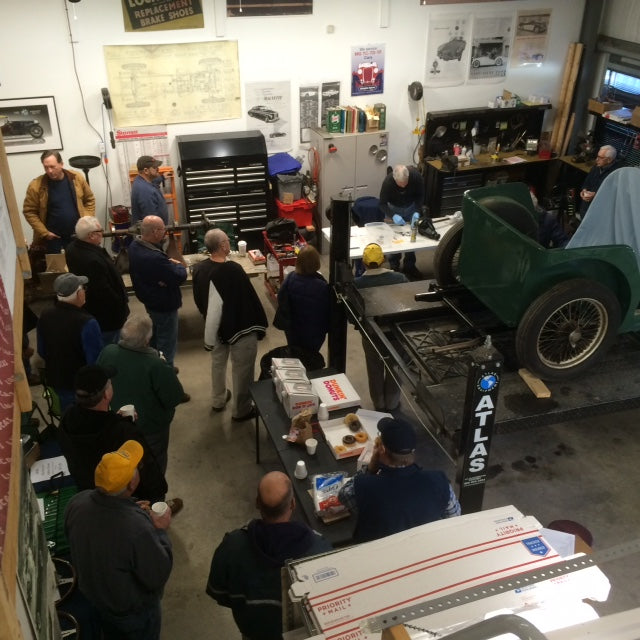 Abingdon Spares February Tech Session!
Abingdon Spares February Tech Session draws a crowd! Our 2/16/19 Tech Session on the MGB/MGA rear axle, in conjunction with the Connecticut MG Club brought out over 30 MG aficionados for a very informative tech session. Jon Day explained the workings of the tube type later MGB axle, and Al Nosenzo demonstrated the inner workings of the MGA (very similar to early MGB) rear axle. Al's differential went back together with new thrust washers, and will be installed in his MGA shortly. Tear down of the MGB axle revealed more wear on the bearing carrier than expected, so even though the rebuild stopped at that point (as Jon will be replacing the bearing carrier from his stock of used parts) it was a very informative lesson to see the damage that can happen when the thrust washer wears out! 
Thanks to Jon and Al for their demonstration, very well done. And thanks to the generosity of those attending, we were again able to donate several large boxes of non-perishable food items to the Deep River Food Pantry. 
Not only are these tech sessions informative, they provide a nice way for MG folks to get together in the off season for a little socializing. Here are a few photos of the day, unfortunately, the February weather kept the parking lot looking pretty ordinary! We are waiting for spring!